Topic:

Stan Glassford
Topic type:
Stan Glassford was a prominent dog trialst from Lowburn.
The Lowburn Collie Dog Club were fortunate to recieve all of Stan's old Certificates when they collated a large emount of historic information for their 100th celebrations in January 2014.
Attached to this topic are the awards won by Stan over his many years of Dog Trialing.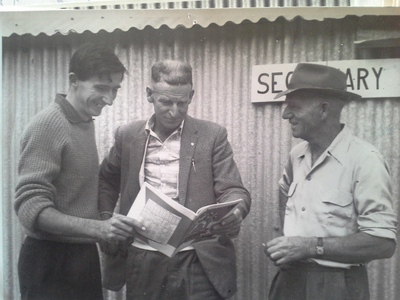 by COMB
Richard Anderson, Stan Glassford, Frank Clark
created Stan Glassford
on May 2nd, 2014 at 1:09 PM